Who We Are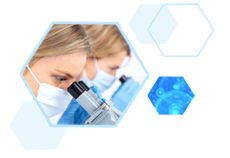 BIOLOGIQUE, the world's leading advanced human health performance center. Our science affords patients a fresh view on the basics of healing and takes human health performance to the next level. BIOLOGIQUE'S proprietary treatment protocols have been designed to reactivate and support the body's metabolic healing mechanisms.
Quality and safety
BIOLOGIQUE is committed to providing the safest, best in class, and most effective treatment protocols in the healthcare industry.
In pursuit of serving with the highest standards in quality and safety, and advocating in favor of best practices, our institution has sought memberships and certifications with the world's leading medical societies such as the International Society for Quality in Health Care, the American Anti-Aging Academy, the Medical Tourism Association, the International Society for Orthomolecular Medicine, the International Federation of Sports Medicine and the Latin American & Caribbean Society for Quality & Safety in Health Care.
Memberships and Certifications